»

Blogs

»

Menu

»

5 Easy Peanut Cupcake Ideas
5 Easy Peanut Cupcake Ideas
There is no better way to pep up your spirits than indulge in the richness and silkiness of an alluring peanut cupcake. These moist-rich and dense cupcakes make excellent treats for parties as well as picnics. The delightful goodies are good enough to satiate the taste buds of the fussiest eater at your party also. Here are few interesting and easy peanut cupcake ideas…
Tasty & Easy Peanut Cupcake Ideas
Nothing in this world is more indulging and addicting than a chocolate cupcake topped generously with luscious peanut butter frosting. These are not just easy to make, but also make great accompaniments of evening tea.
The mixture of Neufchatel cheese, peanut butter, and honey unifies with the flavors of cocoa in a delightful way, yielding cupcakes that tantalize the taste buds. These bite-sized cupcakes, filled with love and warmth, form the perfect homemade gifts for Christmas or any such celebrations.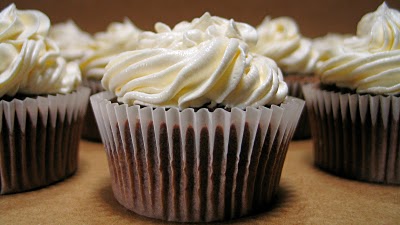 A richly moist peanut butter cupcake that is frosted superfluously with an astonishingly tasty white chocolate frosting! While the cupcakes make creamy treats themselves, the frosting enhances the visual and palatable appeal of these mesmerizing bites in a delicately delightful way.
There are three reasons why you should try these – one, the luscious blend of coffee with walnuts, the second the creaminess of coffee-cream mixture, and thirdly, the alluring aroma. Meltingly moist, these luxurious and regal cupcakes soaked with creamy peanut butter frosting make palate-enviable delights.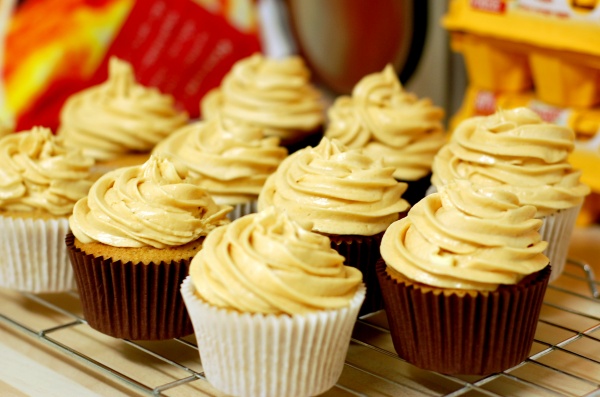 The graceful, yet magnificent Meringue Frosting has the potential to transform even the humblest of the cakes into a decadent and moist dessert. And, here, the base is already a densely moist peanut butter cupcake! So, just feel the flavors burst in your mouth and indulge in those pleasing moments!
Peanut butter cupcake ideas are humble, yet exotic treats for the family. However, if anyone in your family has peanut allergy, then please avoid these.
Image Credit: bakersroyale.com, agoodappetite.blogspot.com, foodnotebook.blogspot.com, thecupcakeblog.com, thebountifulplate.wordpress.com