»

Blogs

»

Menu

»

10 Great Dishes To Include In Spring Brunch Party
10 Great Dishes To Include In Spring Brunch Party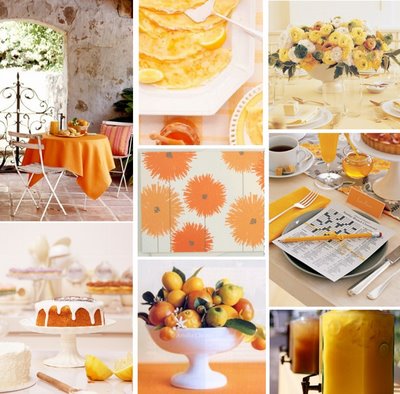 Spring is the harbinger of liveliness, vivacity and youthful colors and, a spring brunch party to celebrate the season simply sums up its essence. If you are planning to host a springtime party, here are some dishes which you can include
Main dishes for springtime brunch
• Brunch Frittata: With asparagus spears, baby spinach leaves, green pepper, chopped prosciutto, mozzarella cheese, virgin olive oil-pesto parmesan cheese dressing and eggs- this is one springtime brunch item, which is thoroughly enjoyable. • Bacon and cheese quiche: Bacon is a popular dish eaten during spring and make it up with cheese quiche with tomatoes, mushrooms, sour cream, eggs, green onions and bacon slices, the bake will help you gear up for springtime acitivities.
Sides and salads for spring brunch
• Roasted New potatoes: New potatoes, bacon and Italian dressing go for baking in the oven, till the potatoes are tender and crisp. Mix low-calorie dressing with lemon juice and minced garlic. Keep it aside. Once the potatoes are ready, simply top them up with this mixture and serve.

• Asparagus with pepper and onions: With asparagus spears, Parmesan cheese, yellow pepper, red onion and herb dressing, you really have a colorful side that is sure to add color to a spring brunch party.

• Shrimp and Avocado salad: With avocados, thawed, patted and coarsely chopped shrimp, shredded cheese, raspberry poppy seed dressing, shredded raw beets, Bibb lettuce and lemon juice, you have a plethora of flavors from tart to tang to sweet to sour seeping through, representing bountiful spring.
Breads for spring brunch
• Carrot and Zucchini muffins: With all spice, shredded carrots and zucchini, a Trail Mix - Raisins, Almonds, Pumpkin Seeds, Pecans and Apricots and a range of other ingredients, you enjoy a mix of colors and flavors in this bread.
• Cheese Biscuits: Flour, baking powder, mild white cheddar cheese, sliced green onions, dried sage leaves and milk make these yum cheese biscuits for you to go ga-ga over this spring delicacy.
< Spring brunch ideas for desserts
• Cream puffs: With eggs, flour, cold skim milk, Jell-O vanilla fat-free pudding dark chocolate, cream puffs gives the finishing touch to any spring meal and you, as the host can sure puff with pride.
<
• Coconut fudge bars: Butter, sugar, miniature marshmallows, semi-sweet chocolate, evaporated milk, chopped walnuts and toasted coconut flakes make up this recipe, making it a topping idea for spring brunch dessert.

So, when the sun shines bright and gay, and the whole of nature basks in its warmth, spring up from bed to get going with some creative spring brunch ideas and let your party rock 'n' roll.
Photo Courtesy: delightbydesign.blogspot.com