»

Blogs

»

Occasion

»

Holi

»

10 Best Edible Holi Gifts
10 Best Edible Holi Gifts
Exchanging gifts during festivals is considered as an auspicious and lucky tradition by the Indians. The rule remains the same for Holi, the auspicious festival of colors. You can choose from a wide range of edible gifts to zest up the spirits of this color filled festivals. Be it the homemade delicacies or the sweetmeats you buy from the vendors, your friends will be more than happy to accept these gestures of love. The blog takes you through some such gift ideas…
Top 10 Edible Gift Ideas For Holi
1. Dry Fruits
Dry fruit hampers is a simple, yet magnificent way to displaying your love for your near and dear ones. Purchase the hamper form your nearby vendor or put together a personalized one with the dry fruits of your choice.
2. Ladoo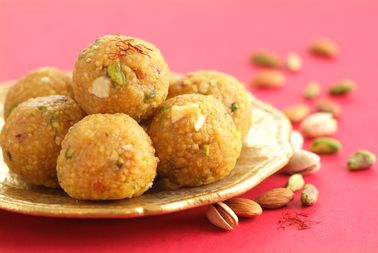 There are lots of options when it comes to choosing to gifting ladoos. You can choose from the basic besan, mothichoor, or rava ones or for an exotic idea, pick the ones made using mawa or cashew.
3. Laung Latta
Made using refined white flour with fillings of polenta, khoya, and dry fruits, these deep-fried golden delicacies come with the goodness of cloves. The richness of these sweet delights makes them wonderful Holi presents.
A Holi special delicacy, it is shaped like a crescent. With fillings made using dried condensed milk, these are melt in mouth bite sized goodies.
5. Burfi
Burfis are yet another popular choice as edible gifts as they are available in countless variants. Milk, cashew, almond, and refined flour burfis are few of the variants that you can opt for. You may even choose the South Indian Mysore Pak. This is a type of burfi made by simmering gram flour in sugar syrup.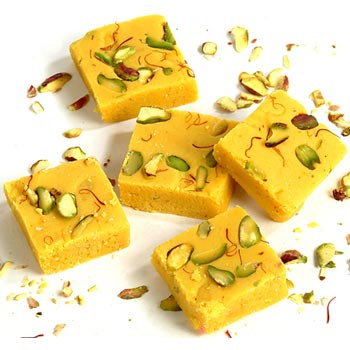 A flaky Indian dessert made from gram flour, clarified butter, and sugar, it is a little tough to be made at home. Nevertheless, it is one of the tastiest Holi gifts. Try to pick one from your nearby supermarket or sweetmeats vendor.
7. Chocolate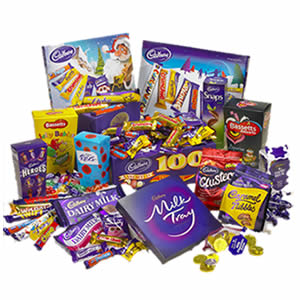 Chocolates have gained popularity as one of the favorite gifts. They perfectly go with the festival mood and zest up the spirits of the festival. Choose from the famous brands or the truffles. Yet another interesting way to present these edible gifts is to prepare homemade chocolates.
Holi is played as the spring sets its beautiful foot in India. This is a time when the markets are flooded with various fruits. Prepare a gift hamper with strawberries, melons, pineapple slices, and grapes. Nothing is better than a fruit basket for those calorie conscious groups.
9. Cookies

Cookies, like chocolates, have made their way into the gift ideas. You have a wide variety to choose from – the branded ones such as Britannia or pick it from the countless hampers your baker has prepared.
10. Wines
Bhaang is an intoxicating, slightly alcoholic drink that people love to taste during this festival. That is the key reason why wines are chosen as exotic gifts during Holi. Pick from the homemade ones or the imported ones according to your budget.
These are just 10 of the edible Holi gifts. You can choose to make the difference by even gifting eggless cakes or parfaits. It is 100% your choice. So, this Holi, make the festival more colorful with these awesome gifts!
Image Credit: ifood.tv, greatwinespage.com, eatnstayfit.blogspot.in, mysunshine-cupcakes.blogspot.in, linsminis.blogspot.in, nikadon.com, mitholimdo.files.wordpress.com, delhiblossoms.com, bombayhalwa.com, tolmol.com
Disclaimer: The images used in this blog are just for representative purposes. The actual dish can vary in terms of texture and visual appeal.